Mersin
Second stop for the EMYR was Mersin, Turkey. Ryan and I had some work to do on the boat, so we missed the tour to see St. Paul the Apostle's home in Tarsus. People returned with water from his well and dirt from a significant site. They also visited some other historically significant spots and enjoyed the tour.
In the evening, there was a reception at the nearby Navy Base and a dinner the following evening at the Mersin Hilton.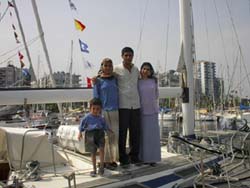 Turkish family who wanted to be photographed aboard Valkyrie. Despite almost deck-length skirts and platform shoes, the woman somehow got aboard without lifting their skirts up an inch.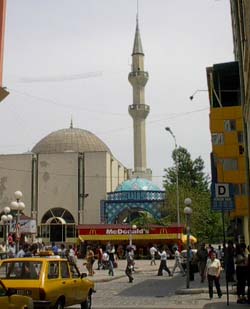 Mersin's MosqueDonald's -- the restaurant is actually on the other corner, but this branded kiosk appeared to serve as a rest area for people entering and leaving the mosque.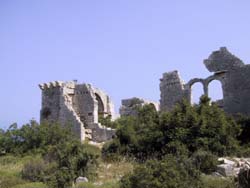 Ruins outside of Mersin.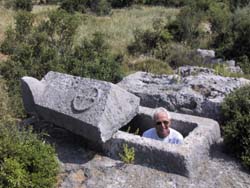 Wolfgang Klein from Germany exploring one of the crypts.